Home Repair Service in Vancouver Washington
The cost of neglect: You could pay a price if you ignore periodic inspection and cleaning. As one top-rated gutter professional told our researcher: "Gutter prevention is measured in pennies; repairs are measured in dollars."
Clogged downspouts and gutters cause water to overflow the gutter, which can damage fascia or soffit boards, erode landscaping, or cause a roof leak, which in turn may create additional exterior or interior damage. Fixing these problems can cost you thousands of dollars. Clogged gutters can also be related to pest and rodent infestation.
Even if you have gutter guards, you may want to hire a professional. Experts say up to 20 percent of leaves and other material can get through a gutter cover, and that experienced workers may be better at removing and reinstalling the guards.
A professional gutter cleaning should include removal of all leaves and other material from the roof, gutters and downspouts, as well as a check of overall gutter condition and repair of any loose gutter spikes. In addition, the person who does the work should leave your yard clear of debris.
Pricing and hiring tips: The cost of gutter cleaning depends on the size and height of your home. Special equipment may be required to clean gutters of a three-story home, for example. Prices range from $75 to $225 for an average home, depending on the length of gutters and height of house. Most companies charge a flat fee per foot of gutter, but the cost can rise, depending on the complexity of the work.
Items that should be done around your home.
• Clean refrigerator coils
• Clean Freezer coils
• Smoke detector batteries
• Fire extinguishers
• Outside air vents check
• Loose roofing
• Caulk around windows and doors
• Check paint
• Oil chain on garage door opener
• Kitchen exhaust hood filter
• Inspect wood deck for popped nails
• Inspect drainage
Home maintenance
On average, homeowners will spend between 1 to 4 percent of a home's value annually on maintenance and repairs, which tend to increase as the house ages. U.S. News and World Report Note: for a $200,000 home, that's at least $2,000 in repairs annually.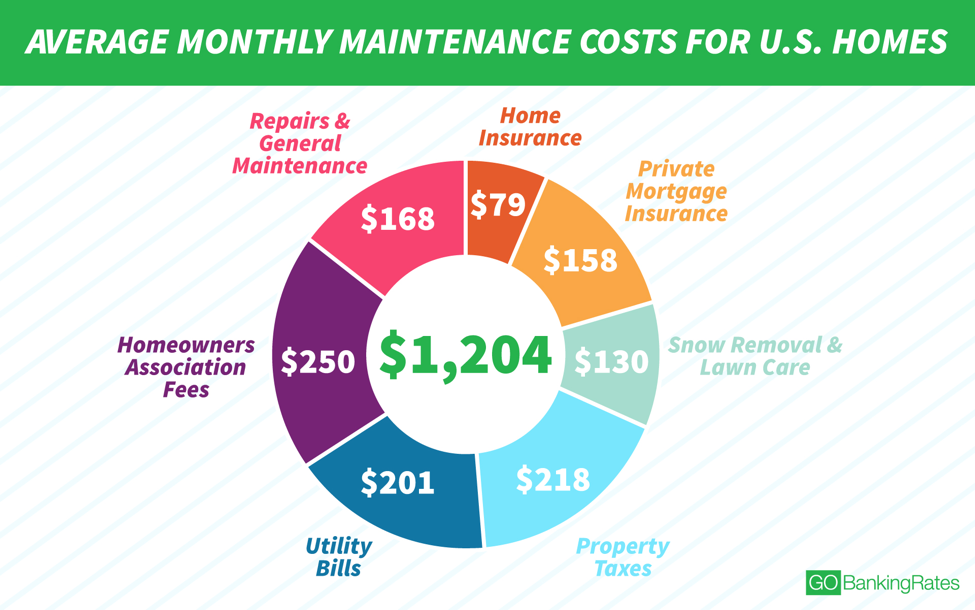 If you think home maintenance is an unavoidable series of weekend-eating chores, remember the age-old advice of Benjamin Franklin: "An ounce of prevention is worth a pound of cure." The fact is, proactive maintenance is essential to preserving the value of your home—without it, your home could lose 10% of its value. Regular, routine maintenance enhances curb appeal, ensures safety, and prevents neglected upkeep from turning into costly major repairs.
"If a house is in worn condition and shows a lack of preventative maintenance, the property could easily lose 10% of its appraised value," says Mack Strickland, a professional appraiser and real estate agent in Chester, Va. "That could translate into a $15,000 or $20,000 adjustment."
Over time, annual maintenance costs average more than $3,300, according to data from the U.S. Census. Various lending institutions, such as Directors Credit Union and LendingTree.com, agree, placing maintenance costs at 1% to 3% of initial house price. That means owners of a $200,000 house should plan to budget $2,000 to $6,000 per year for ongoing upkeep and replacements.
What if you ignore these tasks? The average cost of a weather-related homeowners insurance claim is more than $7,300.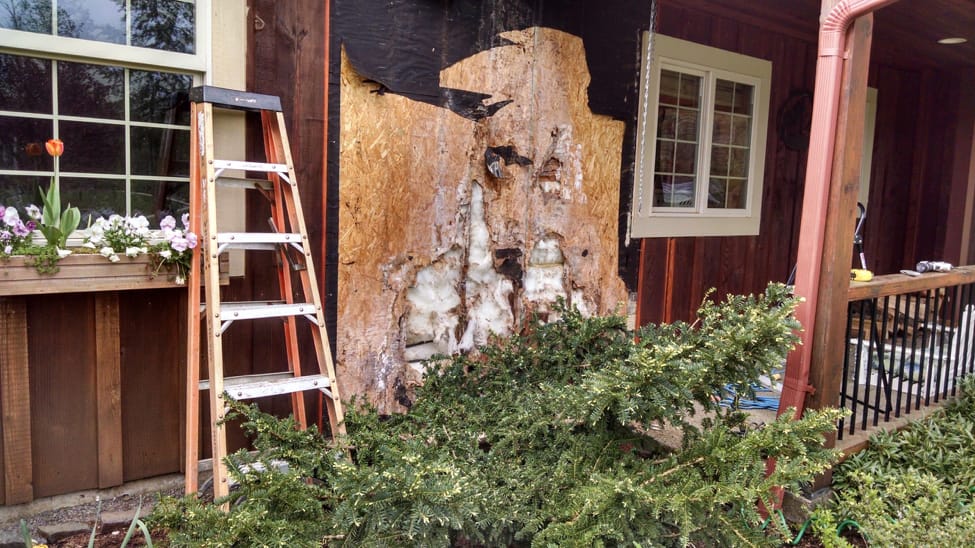 What are the potential consequences of ignoring these tasks? You increase the chances of fire in your house. The average home insurance fire claim is more than $34,200.
If you don't take these steps, you could face serious water damage. The average water damage claim comes in at nearly $7,200.
Maintenance Outside the Home
Roof, Gutters and Downspouts
A qualified roofer should inspect your roof every three years. Skylights should also be inspected each time your roof is inspected so leaks don't develop from cracks and interruptions around the seals, caulking and flashing's.
Make sure that gutters and downspouts do not get clogged with leaves or other objects.
Windows and Doors
Inspect exterior windows and doors yearly to see if the caulking around them has split and cracked. If so, replace the caulk and clean any mildew.
For a simple solution to wash extremely dirty exterior windows, combine equal parts vinegar and water or three tablespoons of denatured alcohol per quart of warm water. Use a piece of crumbled newspaper to wash the glass to avoid lint left behind by paper towels.
To help a window slide easily, rub the channel with a piece of paraffin.
Siding
Inspect your siding yearly to determine if your wood-sided home needs to be repainted. Trim shrubbery away so that it does not touch the siding.
The exterior of your house is built to withstand exposure to the elements, but a periodic cleaning will improve the appearance and, in many instances, prolong the life of siding and other exterior products.
Garage
The moving parts of garage doors should be oiled every three months.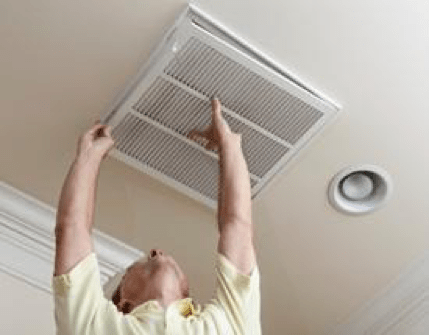 Regular Maintenance is Essential
Your home may be the biggest investment you will ever make. Taking good care of it with regular maintenance is necessary to maintain its value and ensure it will provide a comfortable, safe shelter for you and your family for a long time.
Home Maintenance Quiz
Here is a home maintenance quiz that will test your maintenance knowledge. While this quiz does not address every home maintenance project, it does provide helpful tips and reminders for chores you may have overlooked.
A well-maintained home is a safe home. Peeling carpeting or floor tiles can cause people to trip and fall; loose stair handrails invite accidents.
A well-maintained home can save money. Ensuring that weather seals at windows and exterior doors is in good condition can help reduce heating and cooling costs. Fixing a dripping faucet or a running toilet will keep the water bill from rising.
A well-maintained home is the best way to preserve—and increase—the value of the property. A neglected building will never recoup the owner's investment in the Nearly one in four homeowners* (23 percent) admits they never inspect their roof or have it inspected unless there is a problem. Nearly a third (27 percent) of those who own a house either mistakenly believe their insurance will pay for damage that occurs to their roof over time, such as normal wear and tear, or they have no idea how their insurance works when it comes to this type of roof damage.
"Our survey really highlights the need to educate consumers about the importance of regularly inspecting and maintaining roofs," says Joe Vahey, vice president and product manager at Erie Insurance. "Otherwise they could face expensive and unexpected repair costs that, according to our survey, many homeowners aren't ready for."
Homeowners also admitted to suffering some serious consequences from not maintaining their homes, with much of the damage related to water.
Home Repair and Maintenance – What Are The Real Home Ownership Costs?
by Kevin Mercadante, The article represents the author's opinion.
When it comes to real home ownership costs, most people turn a blind eye to home repair and maintenance. In fact, a home repair friend was doing some work on my house and gave me this sobering factoid recently: "The average house costs $300 to $500 per month in repairs and maintenance. And that can add up to several months of additional mortgage payments." This puts a very different spin on figuring out how much house you can afford Right?
I mean…this is kind of shocking. Repair and maintenance costs averaging $300 to $500 per month—as if housing wasn't expensive enough. But is it true?
It ain't all PITI
When preparing to buy a house, most people zero in on PITI—mortgage principal, interest, taxes and insurance. That's the primary housing payment, and the number people pay most attention to. It's the sole barometer of housing affordability.
As far as repairs and maintenance, most people are aware of it, but it hardly figures into the affordability equation.
Lenders do the same. Your house payment-to-income and total debt-to-income ratios are calculated based solely on your PITI payment, and repair and maintenance costs are virtually ignored.
Likely repairs and maintenance over any given 10 year period
I decided to do some investigating on my home repair friend's claim of $300 to $500 per month on average repair and maintenance costs. Using a 2,000 square foot home, likely repair and maintenance items over a ten year period, and cost estimates based on averages from various sources, I came up with the following:
Floor replacement (50% carpet, 50% wood floors), about $6,500
Painting – interior $2,000, exterior $3,000, $5,000
Replace home refrigerator, stove and dishwasher , $2,000
Gutter cleaning, $100 x 2 times per year, $2,000
Replace roof, $7,000
Replace furnace OR air conditioner, $5,500
Service furnace and air conditioner, annually at $250, $2,500
Replace driveway, $4,000 (but varies widely based on size)
Refinish kitchen cabinets, $2,500
Replace a garage door, $1,200
Replace kitchen counter tops, $3,300
These ten year costs total $41,500. Dividing this by ten years, we get $4,150 per year, or $346 per month. We can debate the components of this list, but even if you don't do all of these over a ten year period you may do others not listed here, or find yourself doing some more than once. You may not replace your floors, for example, but you may end up replacing both your furnace and your air conditioner. If you paint the interior and exterior of your house twice, there's another $5,000. And we haven't even covered remodeling of entire rooms!
$300 to $500 per month sounds reasonable then. Maybe you won't see that in any single year, but that's about what it will average out to be over a decade.
The connection between deferred maintenance and foreclosure
Have you noticed that many of the people who have to deal with foreclosure have homes that show unmistakable signs of deferred maintenance? I think that repair and maintenance is an under estimated cause for foreclosures. Here's why…
Mortgage lenders use the "28/36" rule—your basic monthly house payment shouldn't exceed 28% of your stable monthly income, and your combined debts shouldn't exceed 36%.
But let's say that a couple purchases a home for $200,000 with a $1,400 per month house payment, $1,800 per month in total debt (including the house payment) with a $5,000 per month stable income. Based on the numbers, they fit exactly into 28/36.
But let's add in $300 per month for repairs and maintenance; now 28/36 turns to 34/42. If we want to add in another $400 for monthly utilities, the couple is now at 42/50. In other words, they're paying 42% of their stable monthly income just for housing. Everything else they need—food, non-housing debt, income taxes, health insurance, car expenses, entertainment and vacations—have to fit into the remaining 58% of their income. Sometimes they don't.
Do you think that might have something to do with why so many people are in foreclosure? And when money's tight, repairs and maintenance are the first things to go. That explains the foreclosure/deferred maintenance connection.
An excellent reason to buy less house than the bank says you can afford
One of the best ways to avoid financial traps like foreclosure and to keep a better handle on your budget is to buy less house than you can afford. Sure, the mortgage lender may allow 28/36, but as we saw above, they completely ignore repairs and maintenance.
When you buy a home, keep your ratios well below 28/36. Consider 20/28, that way you'll not only have room to cover repairs and maintenance, but also other thoroughly predictable expenses like utilities. Just because the bank ignores certain costs doesn't mean you should! After all, you're the one who actually has to pay them.
At the same time, since you know that repairs and maintenance will cost real money and also about how much they will cost in the long run, carve out a place in your budget so you'll be ready when they hit. And they will.
Have you considered the cost of repairs and maintenance on the cost of home-ownership?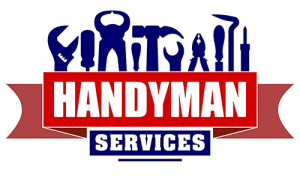 RELIABLE HOME REPAIR SERVICE BY A GENERAL CONTRACTOR

We have a proven record of accomplishments and are a reputable company in the Pacific Northwest. We ensure that all projects are done with the utmost professionalism using quality materials while offering clients full support and accessibility.

HONEST AND DEPENDABLE

For us, honesty is the only policy and we strive to complete all projects with integrity, not just with our clients, but also our suppliers and contractors. With hundreds of successful projects under our belt, we are one of the most trusted construction companies in the Pacific Northwest

WE ARE ALWAYS IMPROVING

We commit ourselves to complete all projects within the timeline set with our clients. We use the best of technology and tools to ensure that all jobs are done quickly but also giving attention to details and ensuring everything is done correctly.
Service Area
Battle Ground, WA
Vancouver, WA
Camas, WA
Washougal
, WA
Ridgefield, WA
Woodland, WA
Kalama, WA
Longview, WA
Kelso, WA
Amboy, WA
Yacolt, WA
Hockinson, WA
And surrounding area.