Founded in 2003 as a small residential carpenter company, Prime Cut Construction LLC has become one of the most sought-after companies in the General Contracting industry for the Pacific Northwest area. With a successful track record of more than 15 years and a noteworthy portfolio, our company has always put the knowledge and expertise of its employees in the service of our clients. Our portfolio is more than just a showcase of the work we've executed, it is the final proof that our work has always been conducted with paramount quality, knowledge and dedication for our clients, the projects and the industry we so passionately serve.
From employee expertise to premium knowledge of the General Contracting industry and all of its safety regulations, Prime Cut Construction LLC has the proper means to tackle any job related to metal building, steel erection, structural concrete, small bridges, wood framing and other similar projects. We take pride in the fact that most of our work is done in-house and that we can provide our clients with economical turn-key pre-engineered buildings.
Bridges
From single-person walkways to more complex bridge projects, Prime Cut Construction LLC has the ability to design and construct any type of bridge. If your project involves building a bridge, don't waste any more time and money, come to Prime Cut Construction LLC and put things in motion with one of our team members.
When it comes to building bridges, no matter their type or placement, safety is one of the first aspects that any contractor should worry about, it is the aspect that must be taken into consideration from start to finish, and this is exactly what we will be offering you. In addition to taking care of your small bridge building needs with a team of professionals, top-quality equipment and innovative products, we will advise you based on safety guidelines at all times and will build your bridge to stand not only the test of time, but also the test of innovation and modern design.
As you can see from our portfolio showcase, building bridges is something we do with mastery, and it is also one of the things that has helped us gain our reputation and become such as strong-developed company. Build your bridge with Prime Cut Construction LLC and you will be building more than just a structure, you will be building a connection between architectural greatness and nature's marvelous landscapes.
Metal Buildings
Prime Cut Construction LLC has widespread experience when it comes to metal buildings. We are a distributor for American Buildings, which gives us the advantage of working with structures and systems that are respected worldwide, thus we can offer our clients top-quality buildings that not only stand the test of time but also are in compliance with safety regulations. From planning to completion, you will benefit from top-of-the-line products and services, so you don't have to worry about anything project-related, you only have to enjoy the results of our proficiency.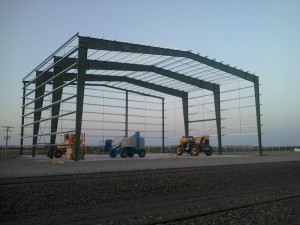 We understand that, when it comes to metal buildings, they can seem complicated, which is why we make it a priority to explain the construction process to all of our clients and, of course, to walk them through all of their options.
Prime Cut Construction LLC is more than just a company that knows how to tackle difficult metal building projects, we are a company that knows how to take your worries about a project and turn them into modern and majestic buildings. Choosing our company for your metal building construction means you are choosing a mature, capable and project-oriented team, it means you are choosing to put yourself in the hands of professionals.
Steel Erections
Prime Cut Construction LLC also specializes in steel erections and has successfully completed a wide range of projects and constructions involving erected steel. Utilizing top-of-the-line equipment and the training and expertise of our team, we will provide you with all the services you need in terms of steel erections. By choosing us, you are making sure that your project becomes top-priority for a team of ironworkers and welders, from concept to finish.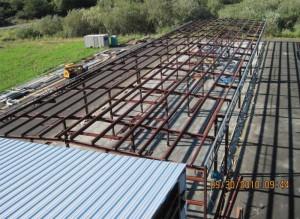 We provide steel erection services that can easily be custom-tailored based on your needs, so you don't have to worry about having to pay for services you don't need or building something you did not want just because it was part of the package.
Prime Cut Construction LLC has all the necessary resources for undertaking your project and delivering a finished structure that is compliant with the industry's needs and, most importantly, with the needs of our clients. From manpower to rigging equipment, we utilize only the best, regardless of what project we are working on. Safety is one of our main concerns and with this aspect in mind we conduct our business from start to finish.
Pole Barns and Buildings
If you are interested in a pole barn or building, Prime Cut Construction LLC has a solution custom-tailored to your needs and expectations. Whether we are talking about commercial, residential or agricultural purpose, bring your bole barn project to us and let our team work its magic. With more than 15 years of expertise and the industry's best professionals at work, your pole building or barn will definitely be constructed to suit both your budget and your needs.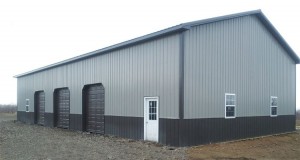 We design and build pole barns and pole buildings for a variety of industries, under a wide range of budgets and with a significant line of functionalities. But there is one thing all of our projects have in common, no matter the budget or the end purpose: we put the industry's top professionals on the job, making sure that your construction will not only be in perfect accordance with industry rules and regulations, but also a construction that will serve your every need and make you proud.
Our consultants can also help you define the specifications of your project, if you are not yet decided or not sure what is the right choice when it comes to placement, materials and more. Also, if you want to learn more about pole barns/buildings and their properties, don't hesitate in contacting us and one of our team members will set up a meeting and get you up to speed with everything you need to know.
Wood Framing
If you are interested in wood framing services, our company can provide you quality and affordable services for any kind of project, whether commercial or residential. Being one of the most popular construction methods in this part of the country, it was only natural that wood framing became an intricate part of the services offered by Prime Cut Construction LLC.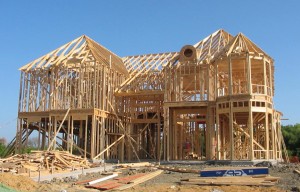 There is no doubt that wood framing has a wide range of positive characteristics, such as cost or the manner in which it allows for a quick construction job, a job that will be performed without complicated equipment but will adapt itself to any needs and demands.
When it comes to wood framing much like in the case of all our services, Prime Cut Construction LLC has a team of highly trained professionals and top-of-the-line equipment to work with. No matter what your wood framing needs are, bring them to us and let your project come to life from the hands of our skilled employees.
Concrete
If you are in need of concrete services, Prime Cut Construction LLC is the company to get in touch with. Our completed projects stand as a testimony of our work in the concrete field, and our team of trained professionals is always ready to tackle new projects, no matter their complexity, budget or the destination of the finished structure.
When you think of concrete you might think of a necessary part of the construction industry that may lack beauty or architectural depth but gets the job done and can definitely withstand the test of time. When we think of concrete, we think of a material that has allowed us to build strong and beautiful structures, we think of  concrete that can be as beautiful as it is powerful.
Let us complete your next concrete project and you will not only benefit from high-quality services, top-of-the-line equipment and the dedication of a respected and successful team, but you will also be making sure that your project whether it is a dream project or simply something that needs to be done, will be done in compliance with all of your needs and based on your specifications. Don't let unprofessional companies fool you into cheap construction just because it's concrete, come to Prime Cut Construction LLC and we will make sure that your specifications will become as concrete as the materials we build them from.
WE ARE PASSIONATE

We have a proven record of accomplishments and are a reputable company in the Pacific Northwest. We ensure that all projects are done with the utmost professionalism using quality materials while offering clients full support and accessibility.

HONEST AND DEPENDABLE

For us, honesty is the only policy and we strive to complete all projects with integrity, not just with our clients, but also our suppliers and contractors. With hundreds of successful projects under our belt, we are one of the most trusted construction companies in the Pacific Northwest

WE ARE ALWAYS IMPROVING

We commit ourselves to complete all projects within the timeline set with our clients. We use the best of technology and tools to ensure that all jobs are done quickly but also giving attention to details and ensuring everything is done correctly.